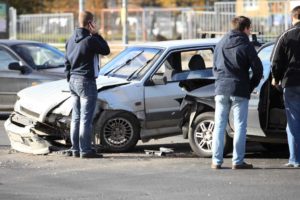 Arlington auto accident attorney David Williams is here to help.  He will pursue full and fair compensation for your auto accident claim so you can focus on getting the medical care you need and moving forward with your life.
The devastating injuries that require expensive medical treatment, lost wages, and lost time with family have a great impact on your life.  You have a right to be compensated for your losses if another driver is responsible for the harm done to you.
How David Williams Can Help You
Manage insurance matters, medical bills,  and other issues surrounding your accident.
Conduct an independent investigation to establish the facts of your case.
Immediately send letters of representation.
Aggressively negotiate a settlement or file a lawsuit.
Frequently update you on the status of your case.
Will help with property damage claim at no cost unless forced into litigation.
David is here to fight for your rights when your car wreck is the fault of someone else.  Contact the office today to schedule a no-cost, no-obligation consultation.
Arlington Attorney David E. Williams, II
David is based in Arlington, Texas. He strives to provide the highest level of legal service with professionalism and a persistent focus on client service and satisfaction.  He has lived in the DFW his entire life (except for the two and half years in law school), and personally meets each client that walks in his office.
Contact David to schedule an appointment. His knowledge of Texas laws and legal system has been developed over a lifetime of experiences representing the people of north Texas.