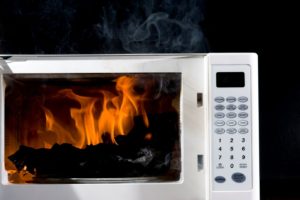 Manufacturers are responsible for the safety of their products. When these products cause injury to consumers, manufacturers can and should be held accountable. David will take forceful action against negligent manufacturers to ensure that his clients receive compensation for their injuries.
Many of the most successful product liability claims involve class action lawsuits that have been filed against manufacturers of motor vehicles, pharmaceutical companies and the makers of dangerous medical devices. Product liability lawsuits, however, can involve any product that results in the injury of its consumers.
Some of the more common examples of product liability in Texas can include the following:
Defective auto parts
Defective medical devices
Toxic chemical exposure to dangerous products
Food
Construction materials
Sporting equipment
Dangerous drugs
Malfunctioning equipment and machinery
Dangerous or defective toys
Defective household appliances
Furniture
Arlington Attorney David E. Williams, II
David is based in Arlington, Texas. He strives to provide the highest level of legal service with professionalism and a persistent focus on client service and satisfaction.  He has lived in the DFW his entire life (except for the two and half years in law school), and personally meets each client that walks in his office.
Contact David to schedule an appointment. His knowledge of Texas laws and legal system has been developed over a lifetime of experiences representing the people of north Texas.