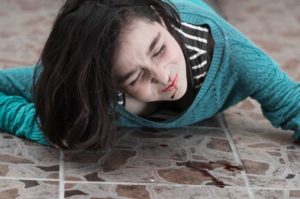 David has helped many people who have been injured by falls resulting from defective premises. Cases like this are often referred to as "slip and fall" cases or "premises liability." He knows how to deal with insurance companies, and can often negotiate a very favorable settlement for his clients without the necessity of a trial. In those cases in which settlement is not possible, he aggressively seeks maximum compensation for his clients, consulting closely with clients as to their preferences as to how they wish to proceed.
He has helped clients with falls in supermarkets, grocery stores, restaurants, various business premises with defective stairs, and a range of different types of establishments. Sometimes falls have very serious consequences resulting in back injuries, neck injuries, broken arms or legs, injured shoulders, or various other injuries. On other occasions, falls result in lesser injuries, but claims are still appropriate to pursue.
There is never a charge for an initial consultation — do not hesitate to call David to ask for an analysis of your case.
Arlington Attorney David E. Williams, II
David is based in Arlington, Texas. He strives to provide the highest level of legal service with professionalism and a persistent focus on client service and satisfaction.  He has lived in the DFW his entire life (except for the two and half years in law school), and personally meets each client that walks in his office.
Contact David to schedule an appointment. His knowledge of Texas laws and legal system has been developed over a lifetime of experiences representing the people of north Texas.